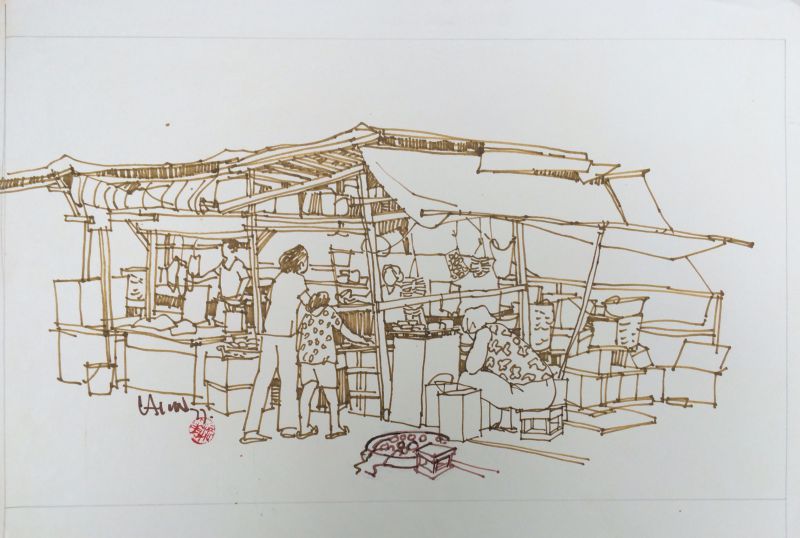 Chin Chun Wah
Street Hawkers , 1977
Ink On Wash
30 x 51 cm
Enquire

Add to cart
Save for later

We deliver worldwide


LP This deceptively simple painting, done in the Chin Chun Wah's signature style of marker pens, offers us a glimpse of the lives of Singaporeans in the days gone by. Devoid of colour, a lot of room is given to the viewers' imagination. The subject of the painting, a makeshift store with its hastily constructed shelter, is a rare sight in Singapore today. The flowery printed shirts and bags of products hanging from the rafters adds on to the atmosphere of the painting, giving it a rather nostalgic feel.
Having left the arts scene for a career in advertising, he resumed painting in 2013 at the age of 72.