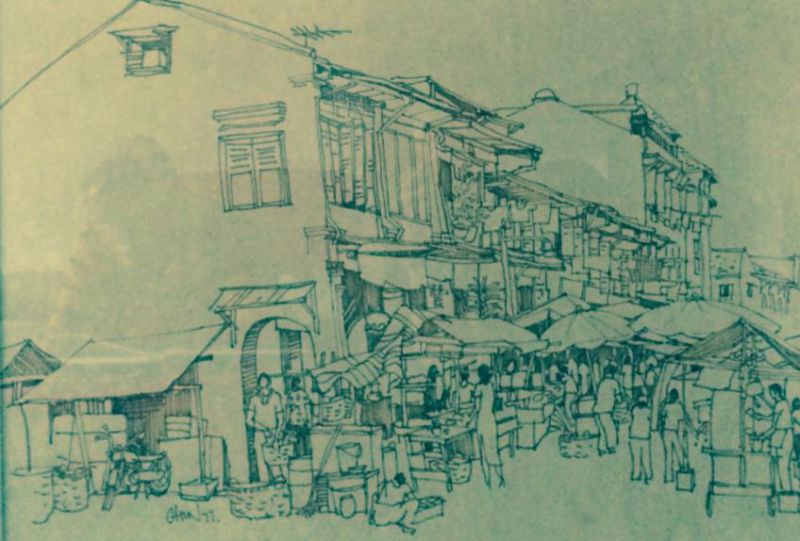 Chin Chun Wah
R1 Tew Chew Street , 1987
Ink On Wash
39 x 56 cm
Enquire

Add to cart
Save for later

We deliver worldwide


This painting offers us a glimpse of the artist's perspective of Singapore's past. The painting depicts a busy street market between rows of shophouses, possibly in Chinatown. The sight of clothes being hung out to dry in windows, coupled with ladies dressed in cheongsam, adds to the nostalgic feeling this painting brings.
Having left the arts scene for a career in advertising, he resumed painting in 2013 at the age of 72.