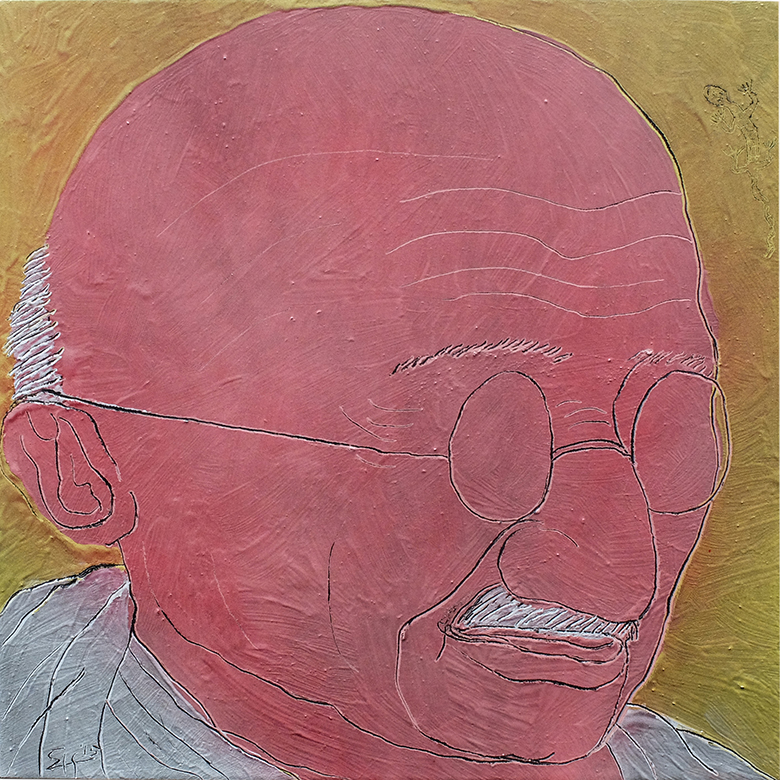 Stefan Buana
Spirit of Gandhi
Acrylic on Canvas
100 x 100 cm
USD 1,850.00

Add to cart
Save for later

We deliver worldwide


The artist forms his portraits by lines made from carved scratches, or materials such as threads and wires. It is these very lines that give the faces a kinetic quality, they shift from seemingly realistic features to ones presented in a dream-like state. He carves into the the thick layer of textured material, in an approach which is derived from a very primitive need to visualize expressions and feelings.
He is known for constant experimentation with various styles and media, using non-traditional materials such as threads and torched metal.