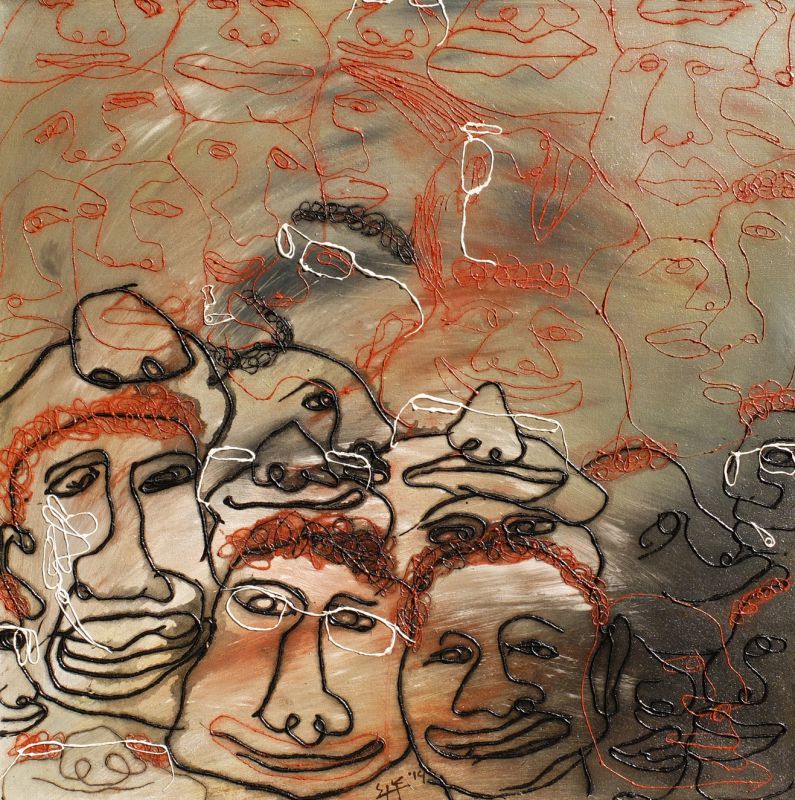 Stefan Buana
Face to Peace #2 , 2015
Acrylic on Canvas
100 x 100 cm
Enquire

Add to cart
Save for later

We deliver worldwide


CSS 104 Jl In this painting, Stefan divides his crowd into two parts by using different colors as their outlines. However the main texture, which is reflective of existential substances, flesh and blood, and their intent, is the same. It is also similar to the surrounding environment, painted with colors in earthy tones that are warm, welcoming and surround the figures.
He is known for constant experimentation with various styles and media, using non-traditional materials such as threads and torched metal.