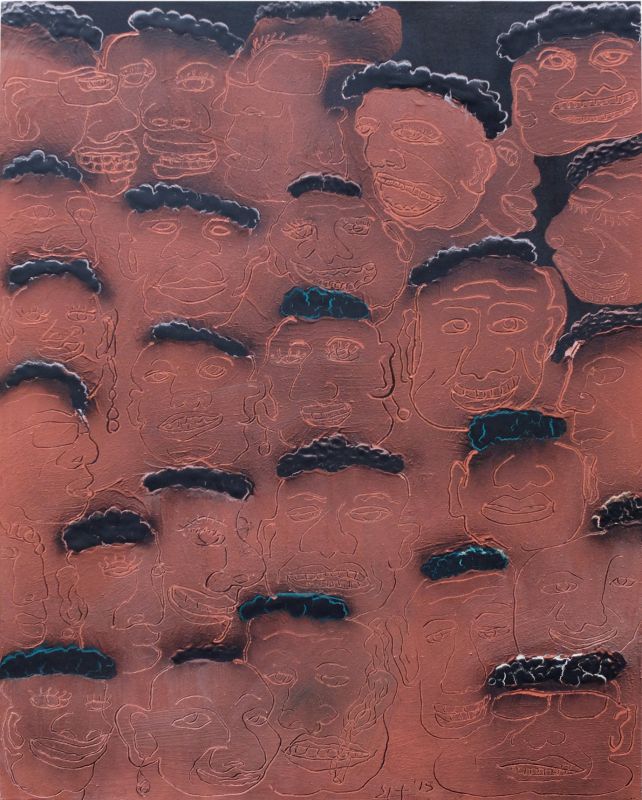 Stefan Buana
Greetings from Papua (Salam Damai Dari Papua), 2015
Acrylic on Canvas
150 x 120 cm
Enquire

Add to cart
Save for later

We deliver worldwide


Stefan Buana's approach is to unify his subjects with a single background color, painting this with one fluid movement that brings a liveliness to their personas. With the application of various textures as a base, lines are carved into the foundation to render subjects in a simplistic manner. Through his work, Buana demonstrates that he has complete control over his concepts and technique.
He is known for constant experimentation with various styles and media, using non-traditional materials such as threads and torched metal.