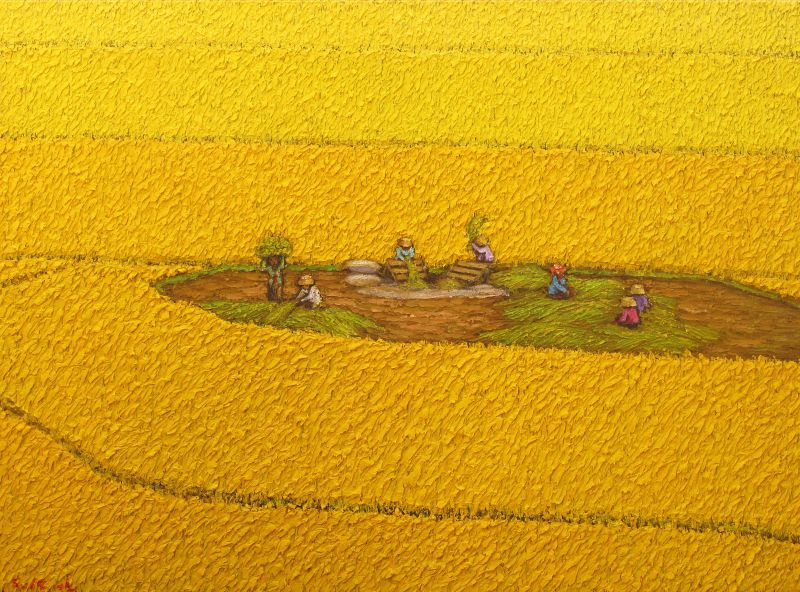 Sunarto Sri Martha
Menggepyok Padi #1, 2015
Oil on Canvas
80 x 109.3 cm
USD 1,850.00

Add to cart
Save for later

We deliver worldwide


A gradient yellow field of wheat stretches as far as the eye can see, with a group of farmers harvesting them in the centre. With a pleasing geometrical composition, Sunarto's expressive impasto technique perfectly encapsulates the essence of the field. With bright palettes of yellow, a joyful aura is emanated as we observe the farmers go about their day from an aerial perspective, almost as if glimpsing into a peaceful paradise. Unrestricted by the limitations of any definitive art styles, Sunarto seeks to express his inner soul through his paintings.
Born in Solo on the island of Java, he moved to Bali in 1983 where he painted tropical landscapes and traditional figures.