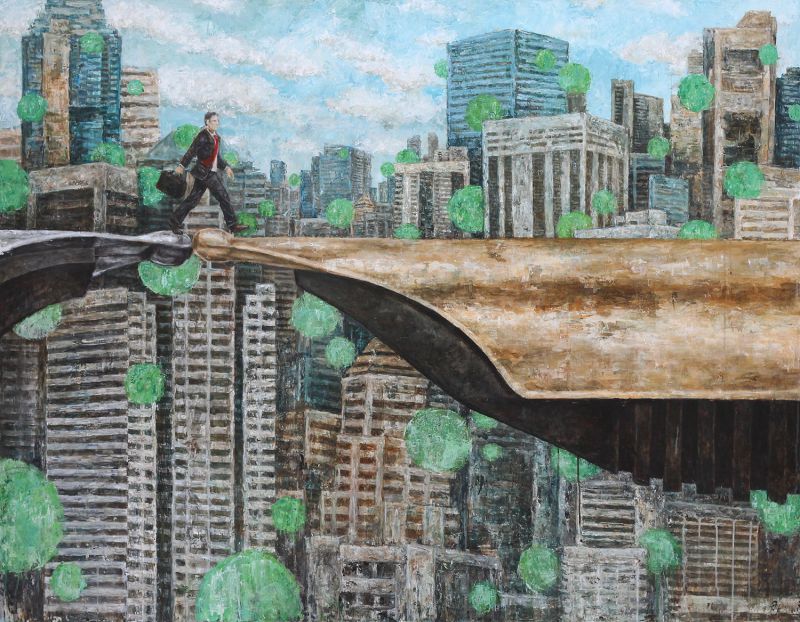 Vani Hidayatur Rahman
Level Up, 2015
Acrylic on Canvas
180 x 140 cm
Enquire

Add to cart
Save for later

We deliver worldwide


An intellectual is someone who is capable of bringing change and progress to any field of study in this world. Despite the sophisticated level of intelligence and knowledge, he or she is still able to appreciate, observe and care about the importance of humanity and its future. A prime example would be a leader who is determined to build his city-nation and country at a suitable pace, all the while taking care of the essentials – nature, the environment, natural resources, animals, "green zones" that enable to continual supply of oxygen.