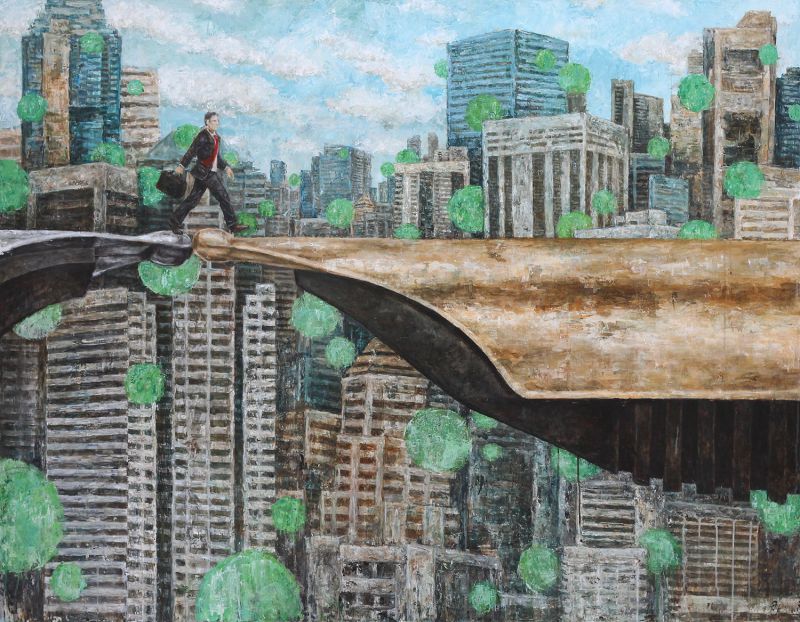 Vani Hidayatur Rahman
Level Up, 2015
Acrylic on Canvas
140 x 180 cm
Enquire

Add to cart
Save for later

We deliver worldwide


In this work by Vani, a man in a business suit crosses over a bridge created by the tips of two pens against a backdrop of a cityscape that is dotted by round green shapes. The scale of the pens depicted in the work is significant when compared to that of the man, highlighting how to Vani, it is the thoughts and plans of humans that have a significant impact on our world, rather than just humanity itself. The rigidity of the skyscrapers in the background is contrasted by the vibrancy of the round green forms, which denote nature. Vani's complex and symbolic work, as well as its title, remind us that we reach new heights as a society when we are able to balance progress and modernisation with the preservation of our environment.