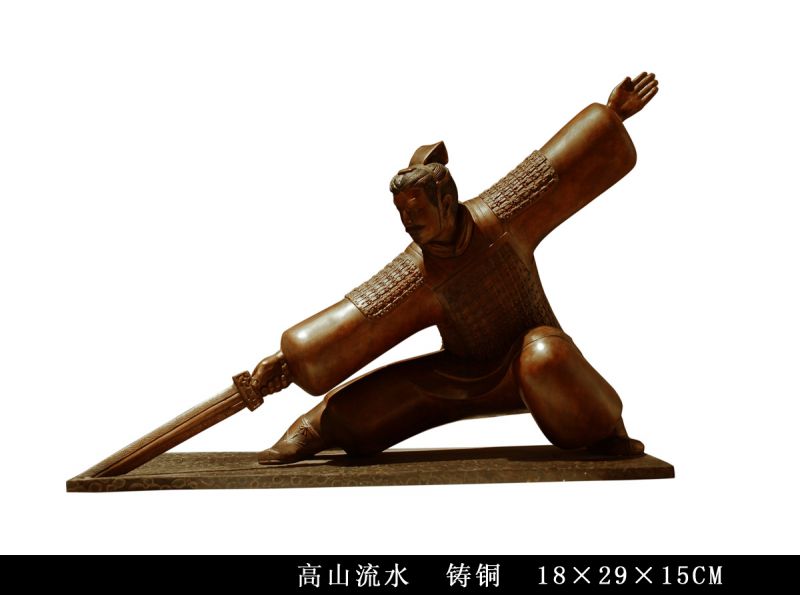 Liu Ruo Wang
高山流水4, 2009
2 editions of 1000
Bronze
18 x 29 x 15 cm

USD 3,600.00

Add to cart
Save for later

We deliver worldwide


As if raised from the soil of the Loess Plateau itself, the earthy warriors of Liu Ruo Wang spring forth in magnificent stances of bravado, mouths agape with resilient shouts. Their red faces are symbolic of Guan Yu, the great general, and of loyalty and righteousness. The bronze soldiers proudly wear their Northern Shanxi garb, resplendent as beacons of cultural language and homage. Derived from myth, sculpted with skill and endowed with meanings drawn from Chinese heritage, Liu Ruo Wang brings us the essence of a childhood fascination cradled in timeless representation.
He appreciates the spirit of the Chinese people – solemn and stirring, honest and simple, with an energetic nature.