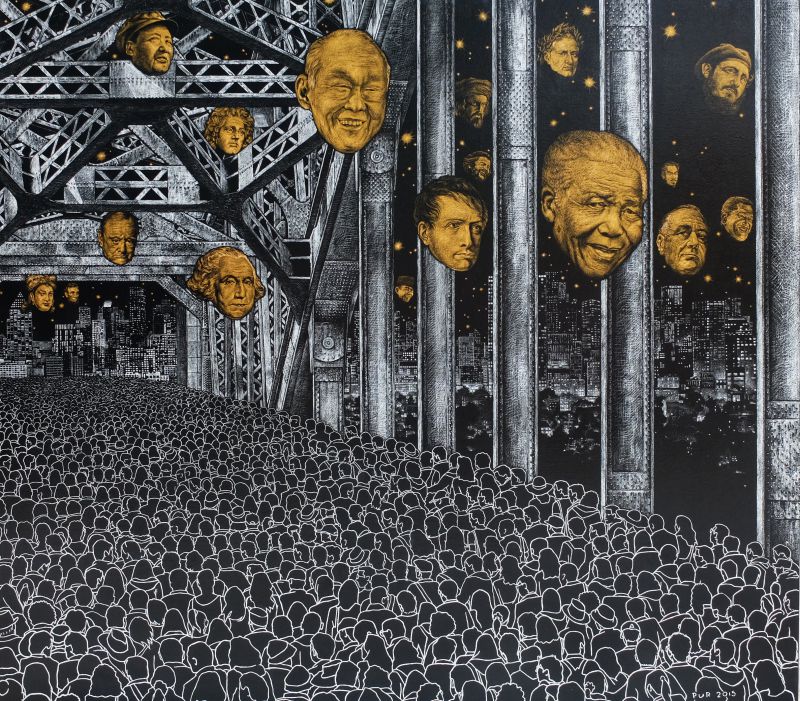 Purwanto
Gerbang Revolusi, 2015
Acrylic on Canvas
140 x 160 cm
USD 3,600.00

Add to cart
Save for later

We deliver worldwide


Immerse yourself in the city of lights, but take a closer look and be ready to gaze at floating golden heads across the skyline. Purwanto has a knack for beautifying the problem through pleasant aesthetic, however this does not discount thee\ eerie motifs throughout the composition. Perhaps it is a commentary towards political scene in Indonesia.