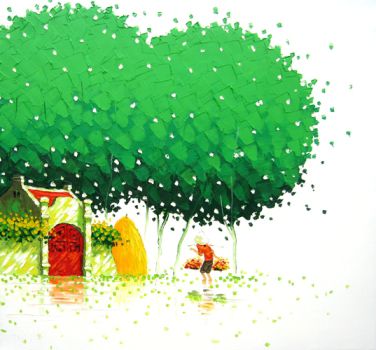 Phang Thu Trang
Season's Bliss I, 2009
Oil on Canvas
80 x 84 cm
USD 1,950.00

Add to cart
Save for later

We deliver worldwide


Phang Thu Trang depicts images of the Northern villages that have been engraved in her mind since she was a child. She captures the vivid memories of villagers and their lives in her paintings, combining elegant portrayals of landscapes and sceneries with the bold impasto technique. This painting emanates calm and tranquility, it is full of understated beauty and brings forth the contentment and fulfilment of a simple life.