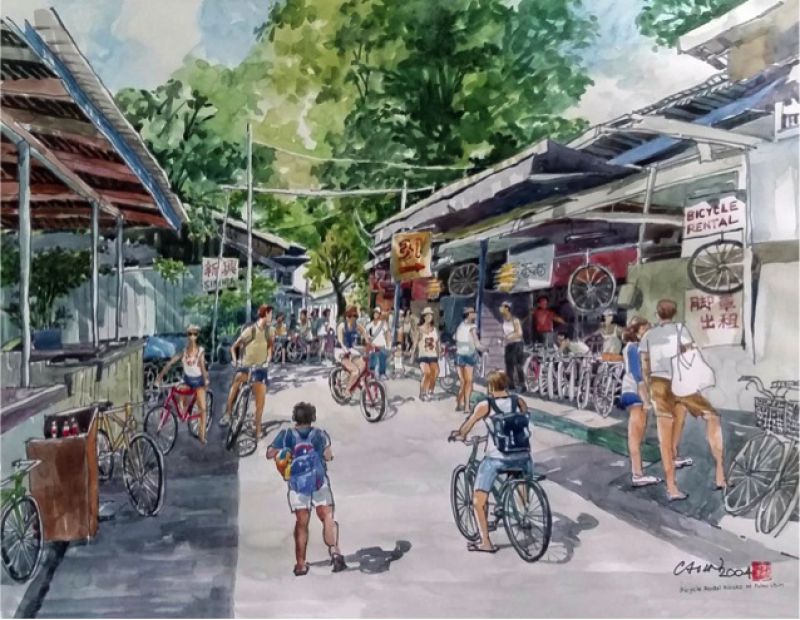 Chin Chun Wah
Bicycle Rental Kiosks at Pulau Ubin, 2004
Water Colour on Paper
70 x 90 cm
USD 4,350.00

Add to cart
Save for later

We deliver worldwide


Chin Chun Wah captures a portion of the landscape of Pulau Ubin in this painting; depicting the rows of bicycle rental kiosks there catered to visitors. Pulau Ubin is an island off the eastern part Singapore and is considered one of the last few rural areas here. Largely untouched by urbanisation, this island seems to simulate life in Singapore in the 1960s, when the pace of life was a little slower and simpler.
Having left the arts scene for a career in advertising, he resumed painting in 2013 at the age of 72.