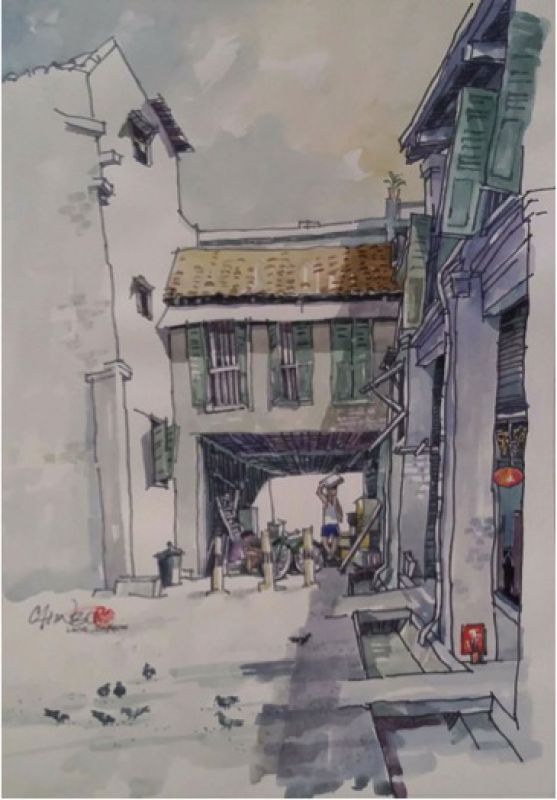 Chin Chun Wah
Back Lane, Singapore, 1980
Water Colour on Paper
65 x 45 cm
Enquire

Add to cart
Save for later

We deliver worldwide


In this painting, Chin Chun Wah depicts the back lane of a row of shophouses, most likely those along the Singapore River. Done in the artist's signature style, using a mixture of watercolour and marker pens, this painting shows a side of Singapore that people might not get to see.
Having left the arts scene for a career in advertising, he resumed painting in 2013 at the age of 72.