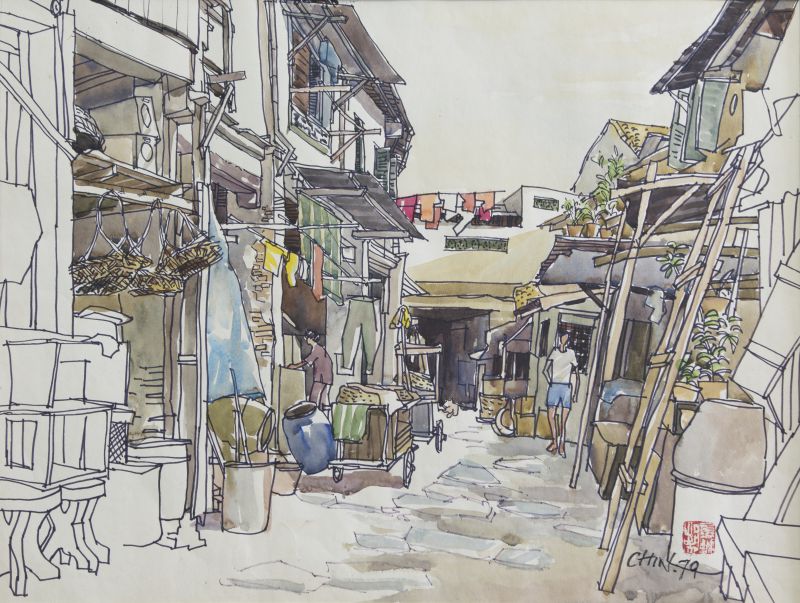 Chin Chun Wah
Back Lane, Singapore, 1979
Water Colour on Paper
50 x 66 cm
Enquire

Add to cart
Save for later

We deliver worldwide


LP Chin Chun Wah renders his visions of Singapore in watercolour and marker pen, creating picturesque images that embody the living spirit of the streets they depict. In this work from the 1970s, the artist pays tribute to the daily life of the city's residents, bringing the back lanes into the foreground. Even the most trivial tasks of human existence are rendered extraordinary in this beautiful revival of memories of the past.
Having left the arts scene for a career in advertising, he resumed painting in 2013 at the age of 72.