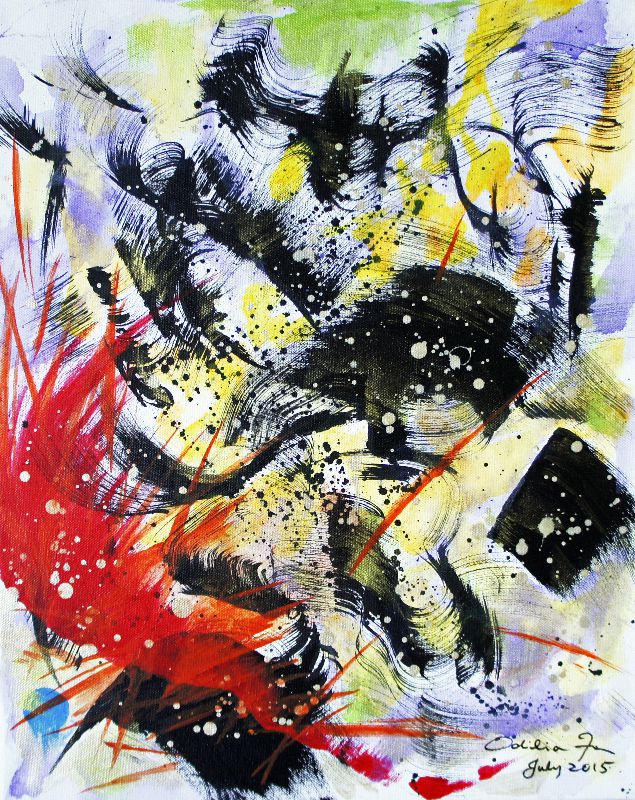 Odilia Fu
RED BEETHOVEN NO.07022015 (Beethoven Symphony No.3 'Eroica')
Acrylic on Canvas
51 x 41 cm
USD 2,000.00

Add to cart
Save for later

We deliver worldwide


Reinvent Chinese Abstract through the expression of Chi(氣) ,"energy force" ,evolved from the music of Beethoven. "Music in Ink" (墨樂) is a series of visual soundscapes interposed with the artist's memories and sentiments which were then transformed into imaginary spaces. Music and urban noises act as both backdrop and inspirations for this abstract series. Ink brush strokes as the results of movement on paper elicit inner thoughts and emotions. Colors, symbols and representational elements evoke cultural mood and references.