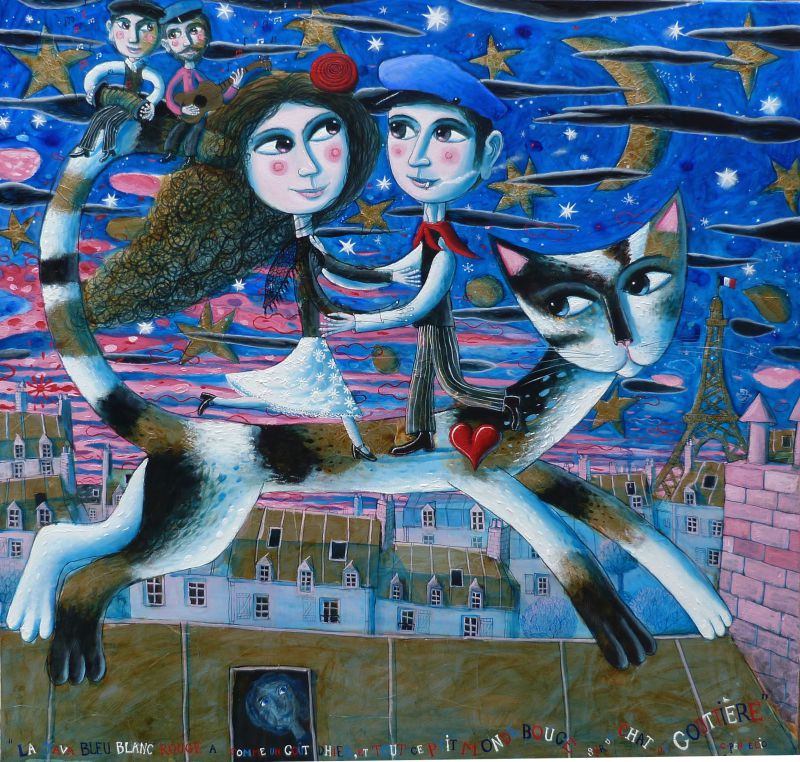 Christian Pendelio
La Java bleu blanc rouge.., 2016
Oil on Canvas
120 x 120 cm
USD 7,750.00

Add to cart
Save for later

We deliver worldwide


In a symbolic rendition of a town in Paris, a couple shares a dance on the back of an alley cat, the majestic creature leaping from rooftop to rooftop elegantly. On his tail sits a pair of musicians seemingly playing a song for the two lovebirds to dance to, against them a beautiful sunset of strokes of blue and pink and the Eiffel Tower standing tall, the entire picture akin to a dreamlike sequence of a child's imagination. Here in the city of love, the artist's use of such colours is purposeful and symbolic for the themes of romance, with subtle the notes of innocence and playfulness being the charm point for all Pendelio's art pieces.