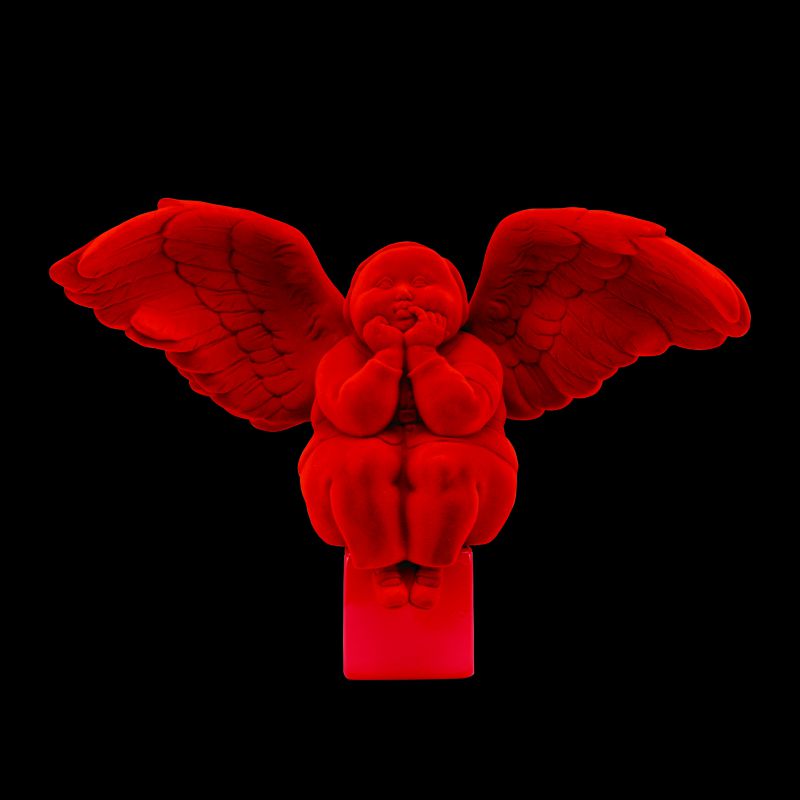 Qu Guangci
The Angelest Kun Red Candy Floss - 最天使坤(丝绒红)
Fiberglass Candy Floss
18.5 x 26.5 x 9.5 cm
Enquire

Add to cart
Save for later

We deliver worldwide


These rainbow angels created by Guangci are fusions of Eastern and Western culture. They wear the wings of Western angels but have the faces of people from the orient. The artist also gives the angel different looks of man and woman, and names them based on the old Chinese wisdom: "Rainbow comes in two shades, the bright one as the male called Hong, and the gentle one as the female called Ni." Hence, he named the male angels Hong, bringing hope and vitality with their strong and bright colours. Correspondingly, the female angels are named Ni, with their soft and sweet colours originating from the artist's memory of the ice creams during his trip to Italy. They are angels of loveliness, bringing comforts and joys.