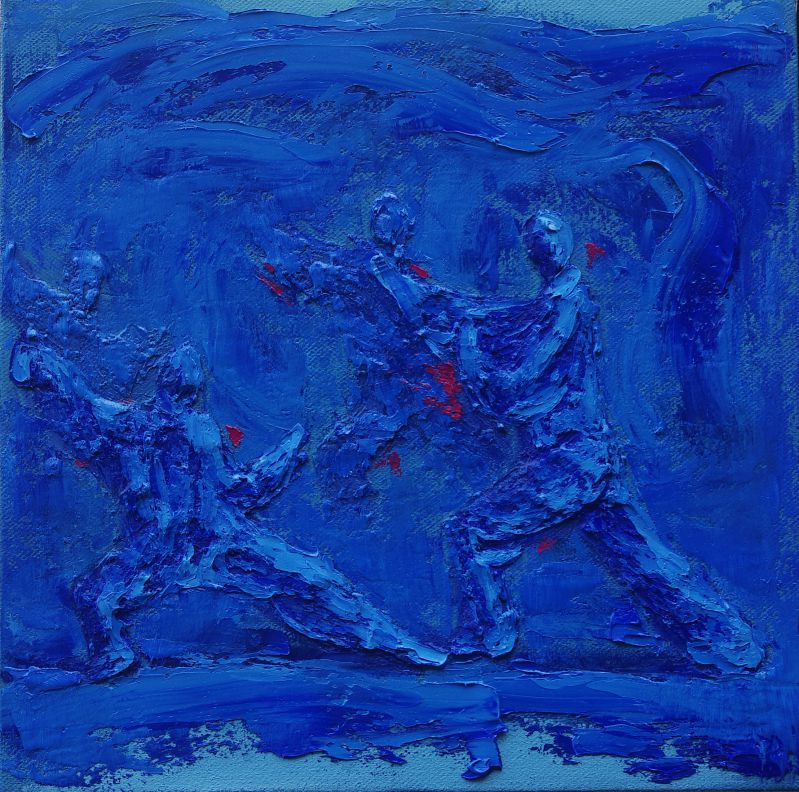 Yu Nancheng
Martial Art I ( Blue ), 2016
Oil on Canvas
70 x 70 cm
Enquire

Add to cart
Save for later

We deliver worldwide


In Yu's martial arts series, the purposeful movements of his figures in combat are emphasised by the firm imprints of his palette knife in creating an impastoed surface. The action of the artist's hand in the illustration of the fighters suggest movement, and spearhead the directional flow of energy throughout each piece with the resultant leading lines. Yu's figures are hence invigorated by the impressions of his impasto style, and stand out from the otherwise flat and monochrome canvas.