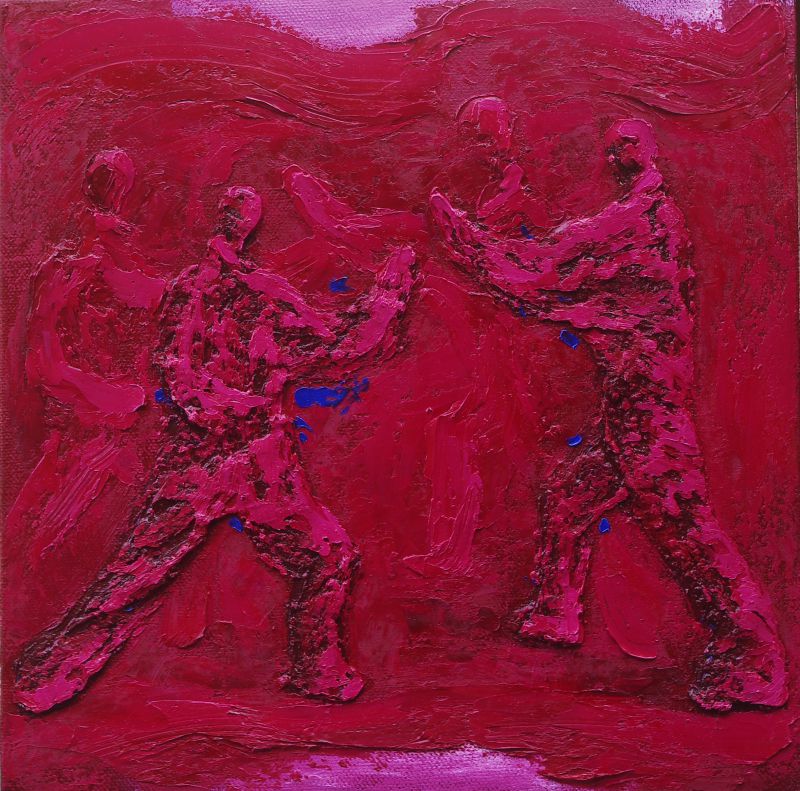 Yu Nancheng
Martial Art I , 2016
Oil on Canvas
70 x 70 cm
Enquire

Add to cart
Save for later

We deliver worldwide


In this work by Yu Nancheng, two figures are shown in combat. Yu creates layers using a palette knife to depict the figures, enabling them to protrude from the canvas to produce an interesting surface texture. The vivid "China Red" paint he uses heightens the intensity of the work, and this is furthered by the dynamic poses of the figures, as their leading lines emphasise the directional flow of energy. Yu utilises contrasting colours to create an interesting visual experience, with cool blue specks standing out from the vibrant red dynamically. Through his visual mastery, Yu creates a profound work that conveys the spirituality and power of movement in Tai Chi.