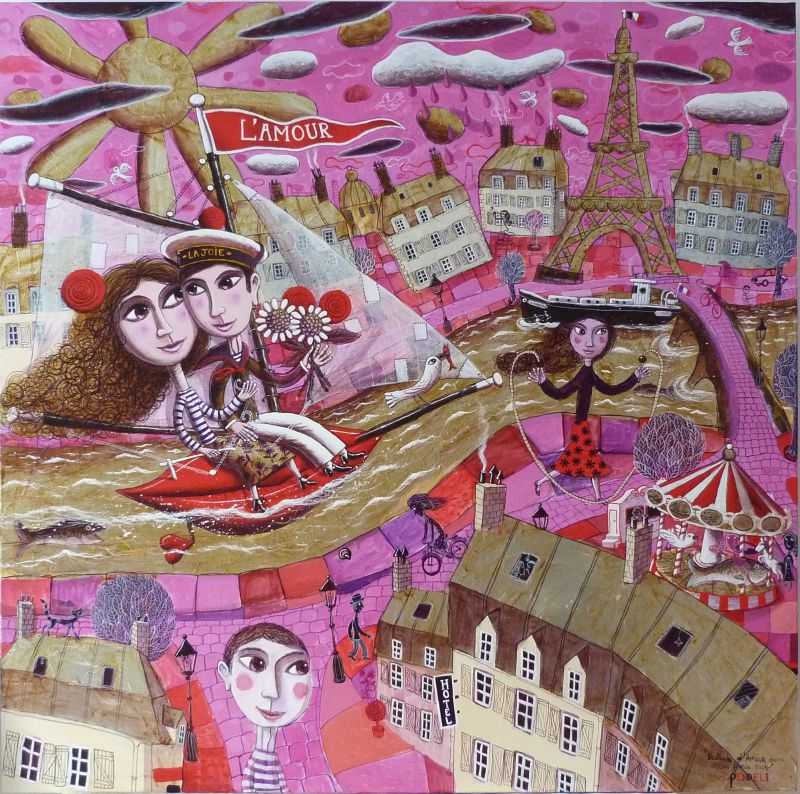 Christian Pendelio
Love Ballad in A Pink Paris , 2016
Oil on Canvas
120 x 120 cm
Enquire

Add to cart
Save for later

We deliver worldwide


French artist Christian Pendelio is well-known for his dreamy and whimsical depictions that express love and hope. He often combines his distinct, stylized characters with comical allegories leaving viewers to ponder. In Love Ballad in A Pink Paris, Pendelio delineates a condensed, illusionary, and very pink version of Paris. A young couple deeply in love floats down a river on a ship that appears to also be a pair of bright red lips, symbolising their passion. The sailor delicately holds on to a bouquet of daisies and roses, gazing into his partner's eyes as she steers the lips-ship. Christian Pendelio's use of a fuschia and rose colors, motifs of romance, and charm of the characters emphasize the stereotype that Paris is the city of love.