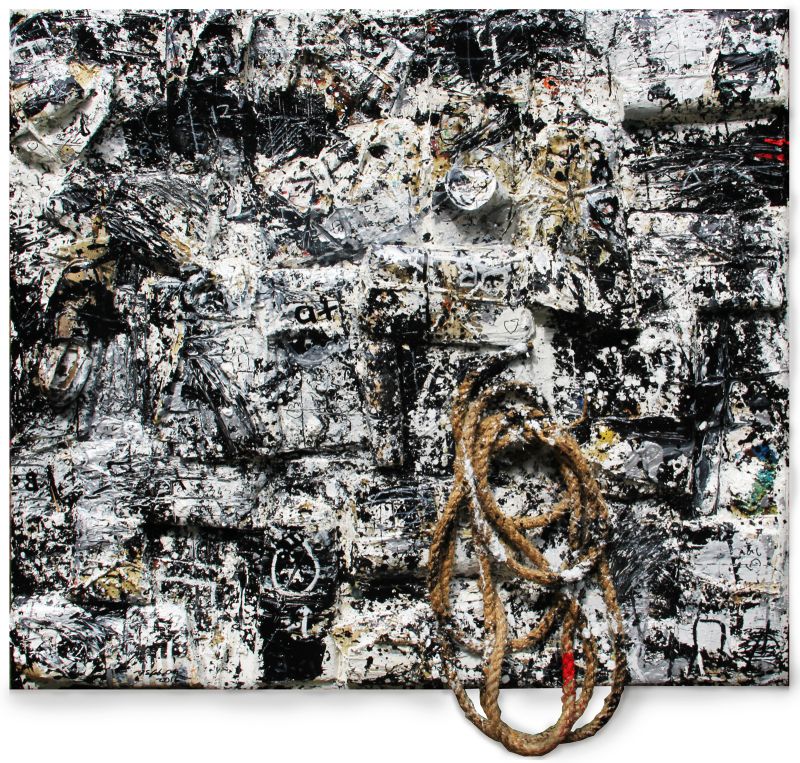 Dedy Sufriadi
Homage Series GrRC#2, 2016
Acrylic on Canvas
140 x 150 cm
Enquire

Add to cart
Save for later

We deliver worldwide


This striking piece by Dedy Sufriadi creates a captivating visual experience for viewers, igniting their senses through his unique vision. Dedy blends paint with child-like scribbles and symbols in this work, which features a primarily monochromatic colour palette. Curiously, a rope hangs from the canvas, its purpose deliberately ambiguous and left to the viewer's imagination. Despite the apparent simplicity of colour, Dedy's application of paint creates a strong sense of movement and dynamism, that furthers the intensity of this symbolic piece, leaving viewers with further thoughts to ponder.