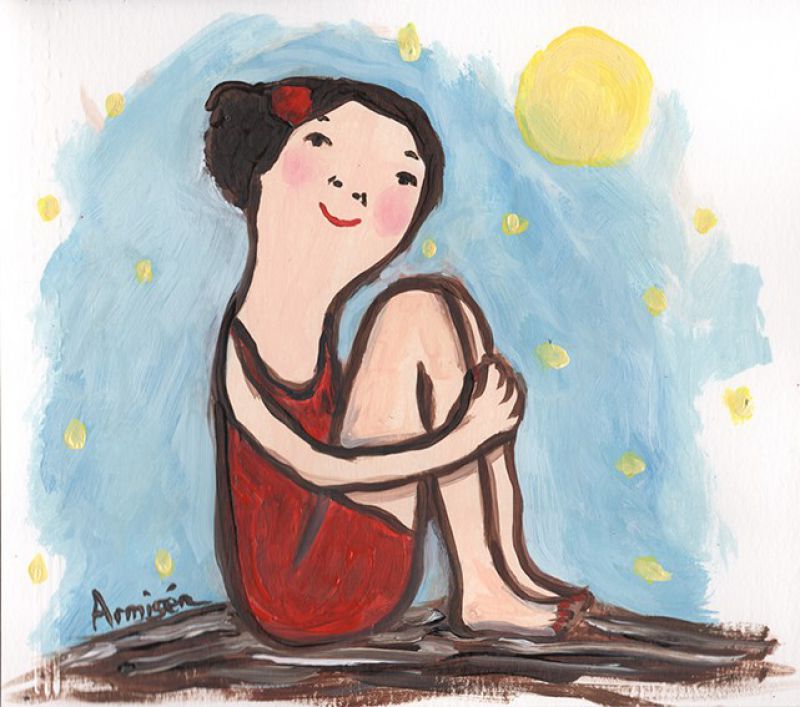 Eva Armisen
LP-Starry Night, 2016
Oil on Paper
20 x 23 cm
Enquire

Add to cart
Save for later

We deliver worldwide


The name already suggests Eva's inspiration from the famous artwork with the same name, and can also be seen in the similar way Eva's stars and moon appear in the night sky. However, it is the expression on the young girl's face that takes precedence in this artwork. Her slightly cocked head and eyes staring at us suggest her amusement in observing us, as though she is hinting at us to recognise the similarity that exists between this artwork and another's.