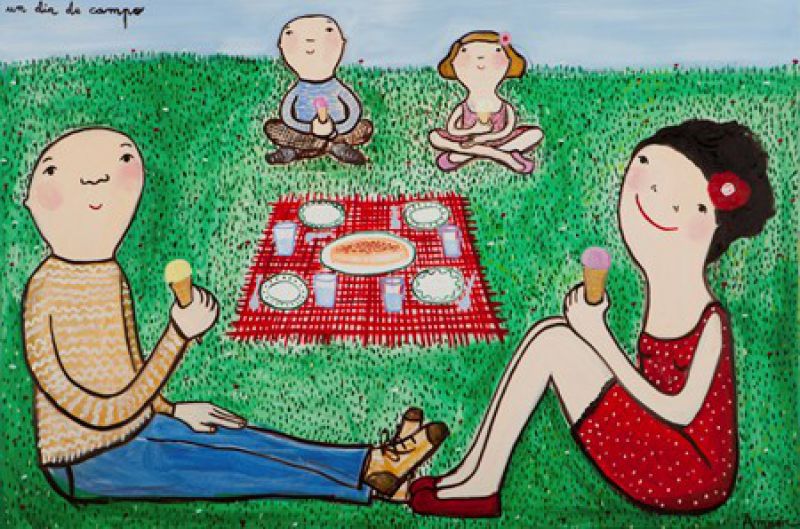 Eva Armisen
A day in the country side, 2017
Edition AP3 of 35
Limited Edition Etching
55 x 75 cm

USD 2,150.00

Add to cart
Save for later

We deliver worldwide


In this artwork by Eva Armisen, a family enjoys a picnic on a field of grass. Armisen dexterously utilises complementary colours to draw viewers into the work, as the vivid red of the mother's dress and the picnic mat contrast the lush green of the grass, creating a sense of vibrancy and bringing life to the work. Armisen's trademark child-like style is evident in her rendering of the family, as well as the sweet smiles they have while enjoying each other's company, as well as the ice cream cones they are each savouring. Eva Armisen's works often touch of subjects such as family, love and togetherness, and this is exemplified in this charming work that depicts a simple yet joyful moment of companionship in everyday life.