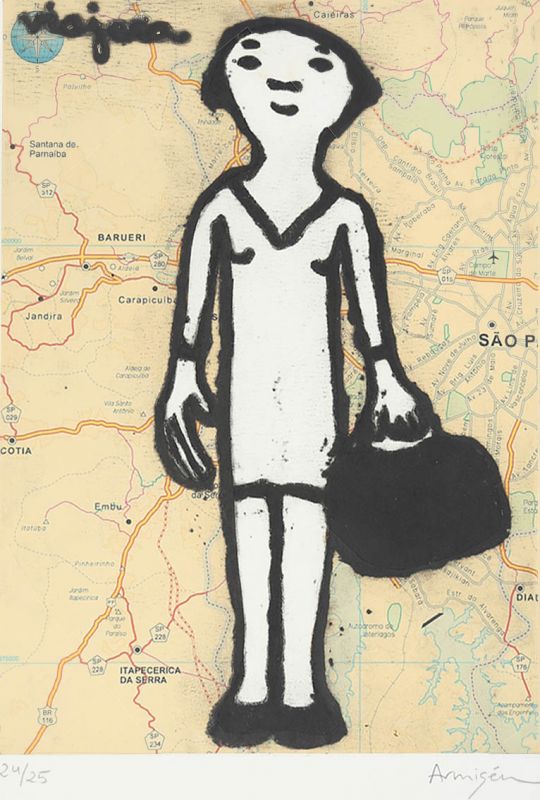 Eva Armisen
Traveler
Edition 24 of 25
Limited Edition Etching
70 x 50 cm

Enquire

Add to cart
Save for later

We deliver worldwide


In this etching by Eva Armisen, a girl stands with a bag in hand, against a background featuring a map of Brazil. The strong outline of the girl draws the viewer's eye to her, and she is depicted in the signature child-like style of Armisen, with a sweet smile on her face. While she stands in a rigid manner, this is contrasted by the many lines and markings on the map, which run in various directions and stretch beyond the limits of what is visible to the viewer. This hints at the notion of journeys yet to begin or be discovered, although the girl's positive expression indicates her enthusiasm for what is to come. This is characteristic of Armisen's works, which remind us of the joy of treasuring the moments we experience in life.