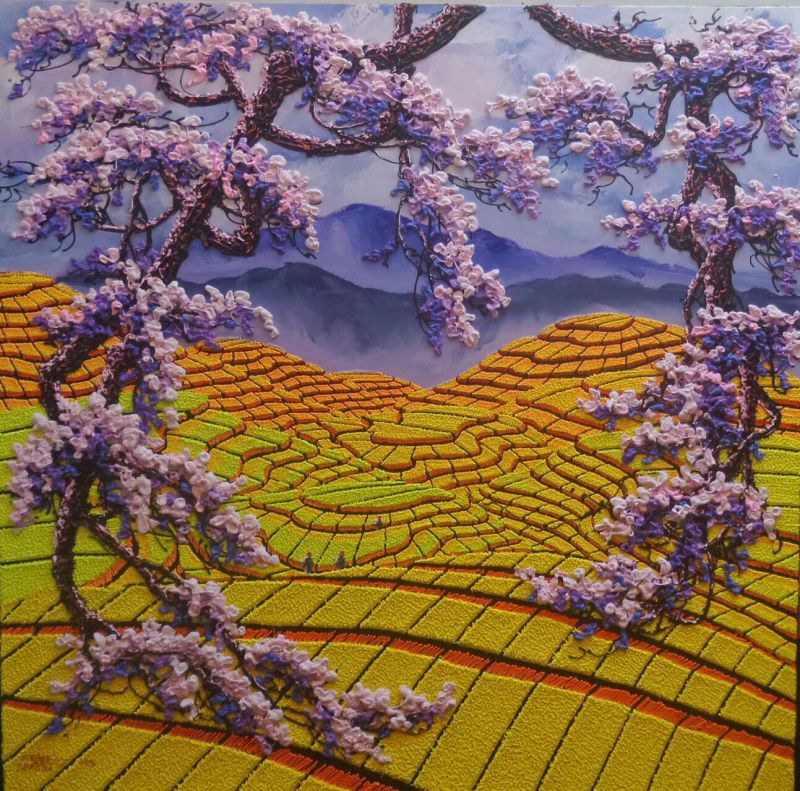 Soe Soe
CSS (AC) Golden Wave and Cherry Blossom , 2016
Acrylic on Canvas
122 x 122 cm
Enquire

Add to cart
Save for later

We deliver worldwide


CSS American club (from April 1st 2019) Soe Soe's works are greatly inspired by the landscapes seen in his hometown. This painting showcases a vast landscape of agricultural crops sprawling infinitely in a bright golden hue, while a branches with pastel magenta leaves dangle from the top. The viewer's eyes are led to the centre of the painting by the gentle topography of the paddy fields, symbolising the plantation of crops as the centre of Myanmar's economy. Many small impasto paint marks filling the fields signify the endless, ever-growing prosperity brought by nature.