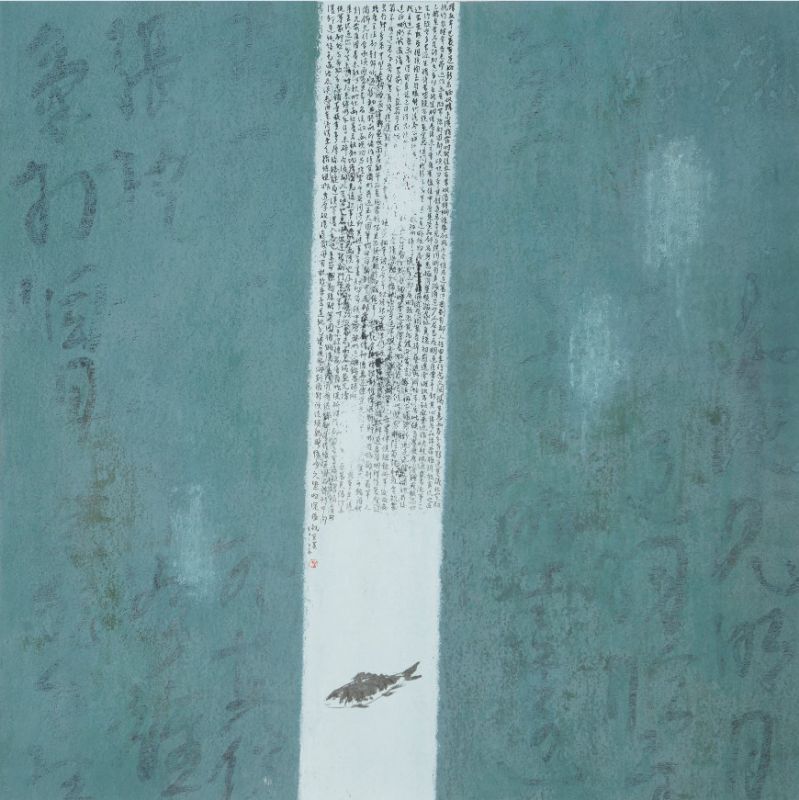 Hong Zhu An
源 Genesis , 2016
Ink on Rice Paper
103 x 103 cm
Enquire

Add to cart
Save for later

We deliver worldwide


Hong Zhu An's unabating spirit has propelled many changes in his paintings throughout his career as an artist. Ever changing, ever transforming, each new series relates to the origins of his works, endowing new perspectives and themes that delight viewers at every turn. Elements of his previous series of paintings are still evident, in the use of the ubiquitous line and exquisite calligraphy. New elements are introduced in this new series, with a brighter colour palette and novel imageries. Indeed, the spirit of Spring, of rebirth and change, is pronounced clearly in Hong Zhu An's works.
He merges Eastern tradition and Western techniques in his paintings, often putting together Chinese characters that have no specific meaning.