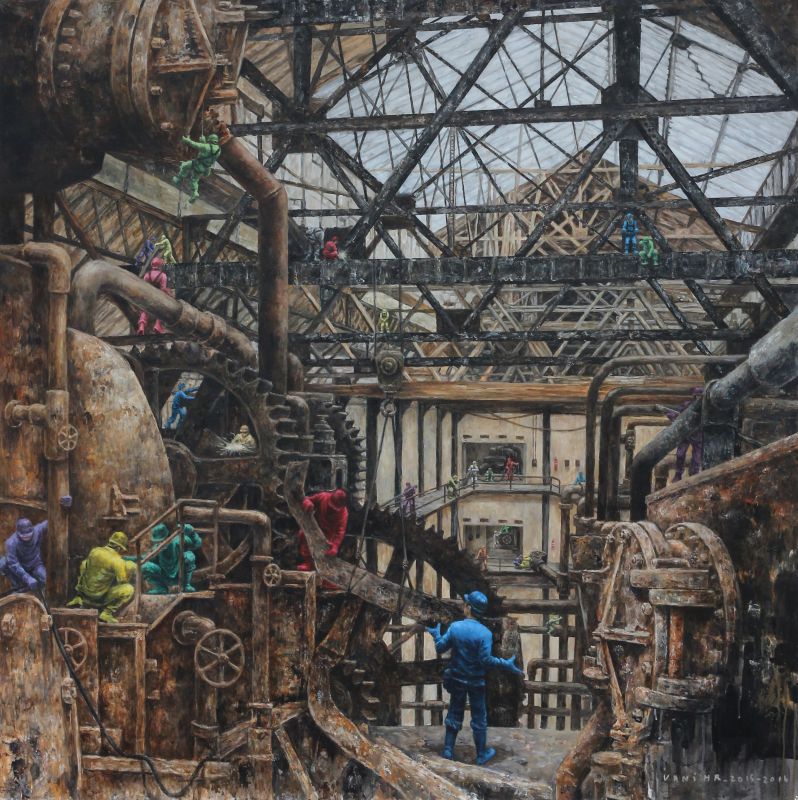 Vani Hidayatur Rahman
Unity #10, 2016
Acrylic on Canvas
150 x 150 cm
Enquire

Add to cart
Save for later

We deliver worldwide


Vani's opinions about unity and harmony are apparent in his "Unity" series, portraying men in diversely coloured uniforms working together to finish incomplete scenes of hard labour. Despite their different colours and different expressions of individuality, they are all united to complete a single goal, with each person's skills complementing the other. Vani shows us that our differences - be it in race, religion, culture or opinion - do not have to cause friction between us, but complement each other and ultimately create something greater and stronger that our individual efforts cannot.