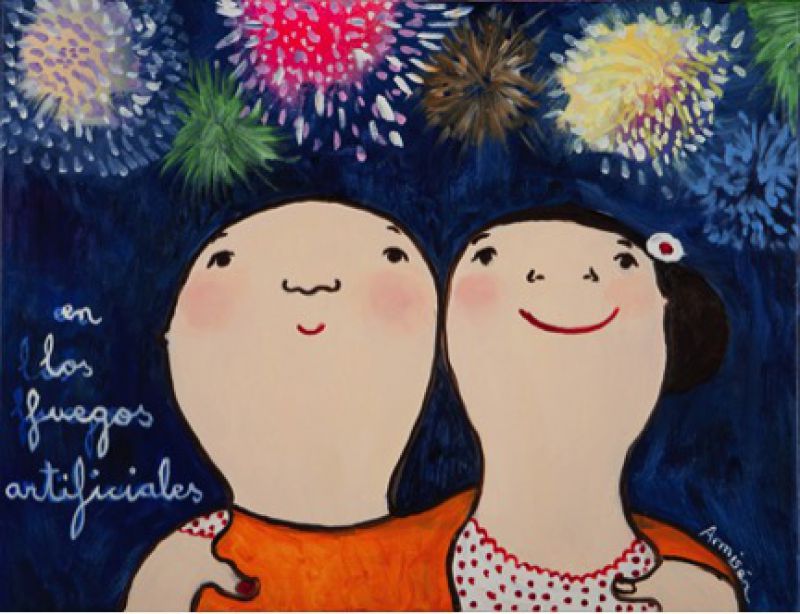 Eva Armisen
Fireworks, 2013
Edition PAII of X
Limited Edition Serigraph
50 x 70 cm

Enquire

Add to cart
Save for later

We deliver worldwide


In this spirited painting by Eva Armisen, a couple embraces each other as they watch a firework show. The brilliance of the fireworks is emphasised by the contrast of their bright colours to the cool toned blue of the night sky, while the short brushstrokes Armisen uses to depict their explosion further reinforces the sense of spectacle. The couple are depicted in Armisen's trademark style, with sweet smiles and a child-like rendering. The sense of joy is profound, which reflects Armisen's aim in her work, to remind viewers to treasure the moments experienced in their lives, no matter whether they are extraordinary or everyday.