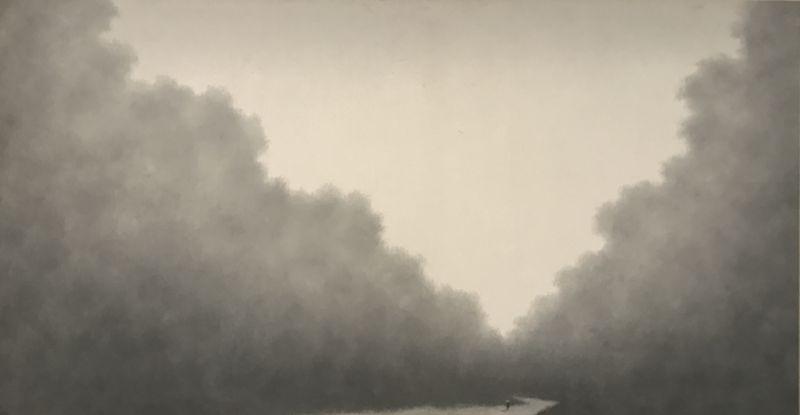 Hong Viet Dung
Misty Nostalgia , 2017
Oil on Canvas
110 x 205 cm
Enquire

Add to cart
Save for later

We deliver worldwide


Vietnamese artist Hong Viet Dung creates poetical landscapes of extraordinary texture and depth. The artist uses a monochromatic colour palette for this painting, conveying a palpable aura of nostalgia and serenity. In the foreground of the work a single figure is visible, minuscule against a backdrop of massive foliage. Hong's nuanced use of colour and scale demonstrates his artistic mastery, inviting us to contemplate our position in this vast world, and his visual poetry leaves a strong impact on those who view his works.
He paints the people and views around him, reducing their forms and details. He usually only produces five to ten paintings a year.