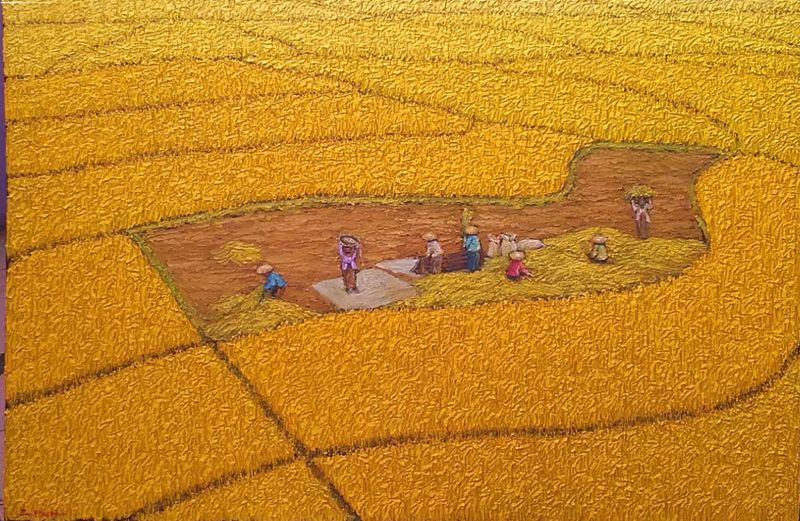 Sunarto Sri Martha
Harvest season #1, 2018
Oil on Canvas
80 x 119 cm
Enquire

Add to cart
Save for later

We deliver worldwide


Through Sunarto's impressive impasto technique, the vibrant fields of wheat and crops appear vast and unending, completely unpolluted by human presence, save for a patch of harvested land in the middle. His masterful technique creates amazing textures, creating a distinct textural difference in the area that has been harvested, with a few figures hard at work as they carry the harvested crops to the side. A picture of agrarian labour, 'Harvest Season #1' suspends time to capture the beauty of harvest and bountifulness.
Born in Solo on the island of Java, he moved to Bali in 1983 where he painted tropical landscapes and traditional figures.