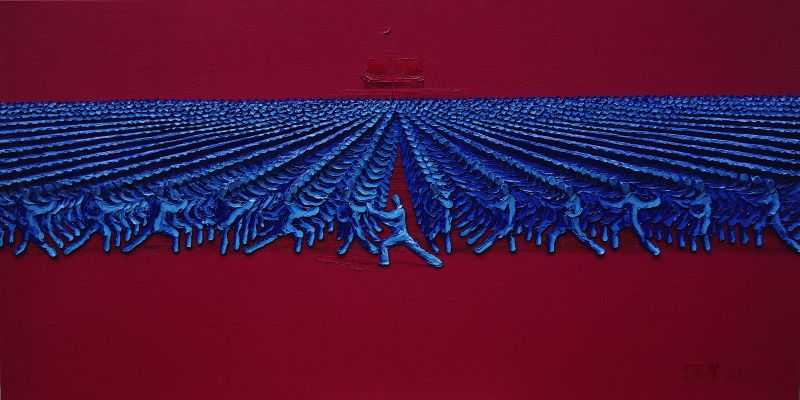 Yu Nancheng
中华太极之掩手肱捶Tai Chi Hide hand and Strike Fist , 2016
Oil on Canvas
80 x 160 cm
Enquire

Add to cart
Save for later

We deliver worldwide


Yu Nancheng's Tai Chi series was inspired by the sight of thousands performing Tai Chi at Tiananmen Square in China. He uses vivid "China Red" to paint the background of the work, with the colour reflecting a symbolic tribute to his country through its notable cultural connections. The painting depicts an infinite number of people practicing the martial art form who are rendered in blue, a colour that symbolises immortality and advancement, with the horizontal composition accentuating the awe-inspiring multitudes. Through Yu's use of impasto, he creates a unique textured surface that illustrates the controlled movements in Tai Chi, and the gracefulness of the martial art form. As a result, Yu's stunning technique and cultural iconicism leaves a strong impact on those who view his works.