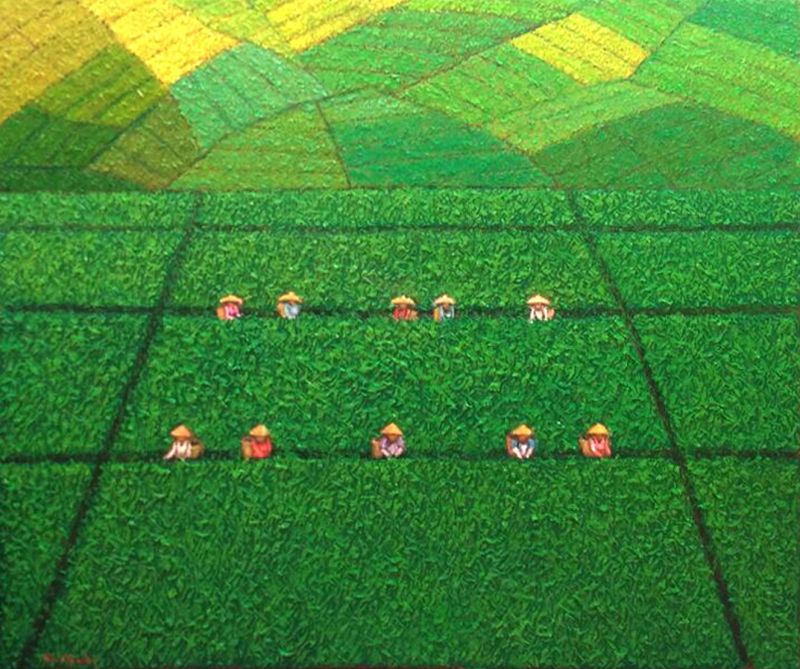 Sunarto Sri Martha
Harvesting Tea, 2018
Oil on Canvas
100 x 120 cm
Enquire

Add to cart
Save for later

We deliver worldwide


In this vibrant green landscape, Sunarto's impressive impasto technique shines through. The rolling hills in the background gain depth and dimension through the various hues of green and yellow, creating a sense of vitality and bountifulness. In an almost symmetrical fashion, the farmers are seen buried in the crops, with only their heads and hats peaking out, the only sign of humanity in this idyllic landscape. With one look, the viewer is instantly transported into an agrarian scene, one which is unpolluted by Man.
Born in Solo on the island of Java, he moved to Bali in 1983 where he painted tropical landscapes and traditional figures.