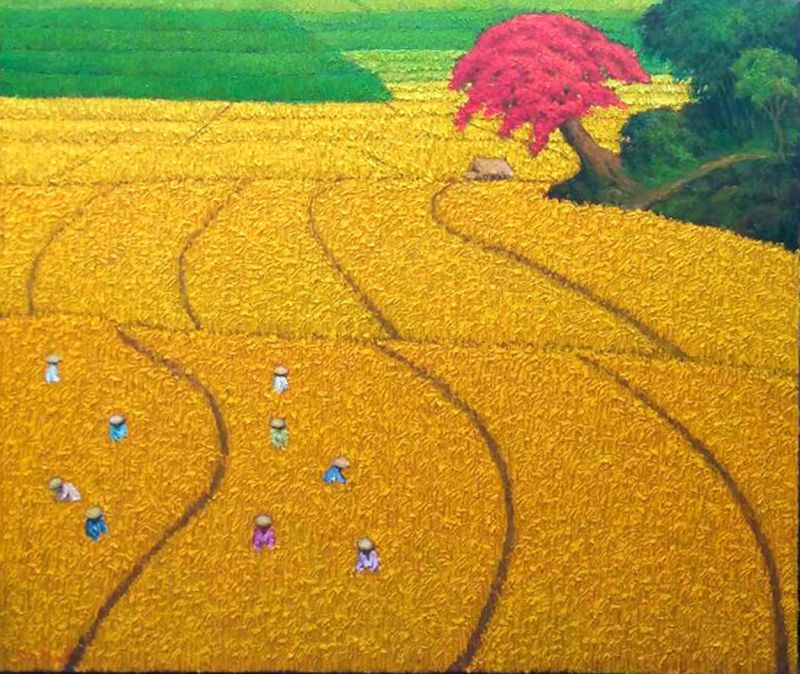 Sunarto Sri Martha
Togetherness of harvest#1, 2018
Oil on Canvas
100 x 120 cm
SOLD
'Togetherness of harvest #1' transports the viewer into another world, as Sunarto's impasto technique creates incredible depth and dimension. The rolling fields appear endless as it extends into the horizon. Moreover, his use of colour is remarkable as the bright red tree stands out in the distance, a bright contrast to the vivid hues of yellow and green in the rest of the painting. Bursting with life, this painting captures the essence of agrarian life, as represented by the group of farmers, almost buried in the dense crops as they prepare for the yields of harvest time.
Born in Solo on the island of Java, he moved to Bali in 1983 where he painted tropical landscapes and traditional figures.