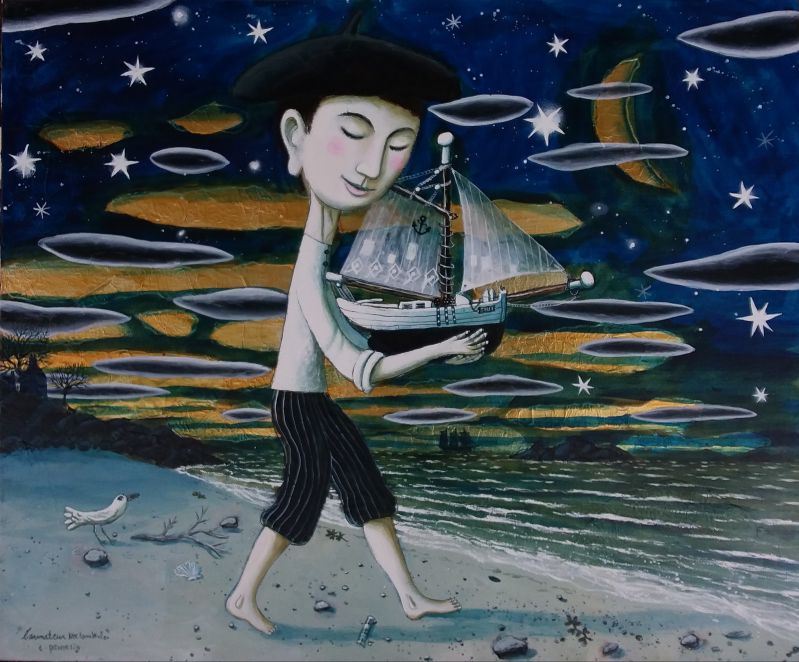 Christian Pendelio
The Night Ship Owner, 2018
Oil on Canvas
54 x 65 cm
USD 3,150.00

Add to cart
Save for later

We deliver worldwide


Christian Pendelio whimsically captures the unbridled hope of a child in this captivating painting. A boy is shown to be holding a boat he built from scratch, beginning with nothing but hope, and is about to send it out to sea. The artist sees this as an allegory to the beginning of life, when everything is still possible and anyone, from ordinary seamen to ship-owners can hope and dream. The work's rich colour palette and dreamy imagery create a magical world, in which viewers are similarly encouraged to let their imagination run wild.