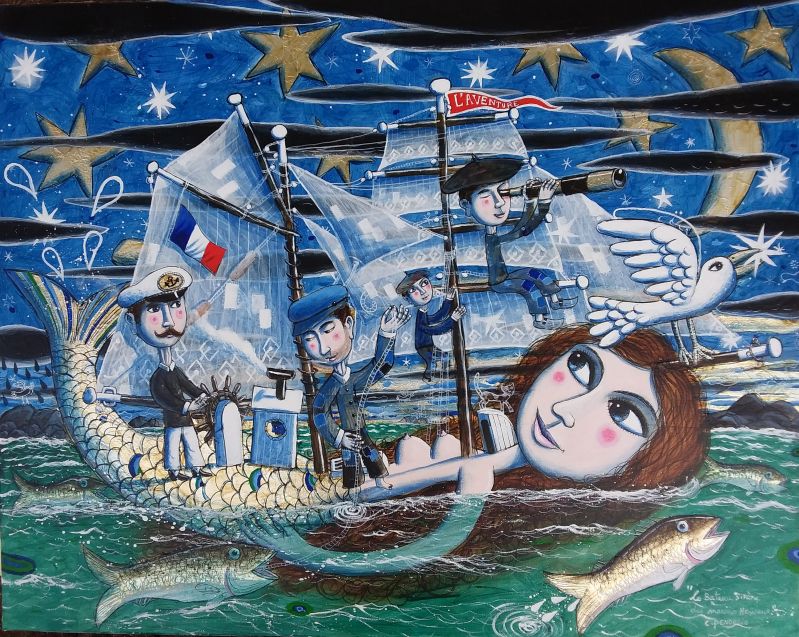 Christian Pendelio
The Mermaid Ship Of Happy Sailors, 2018
Acrylic on Canvas
92 x 73 cm
USD 5,100.00

Add to cart
Save for later

We deliver worldwide


In this whimsical painting a crew of sailors are seen sailing on a boat with masts and sails, that is made from the body of a mermaid, a creature that the artist finds enchanting to paint. A symbolic work filled with witty allegories, Pendelio seems to suggest that men's living force is borne from dreams and desires. The rich colour palette of the work and its dreamy imagery captures the viewer's imagination, encouraging us to develop our own story based on our past, present and even dreams.