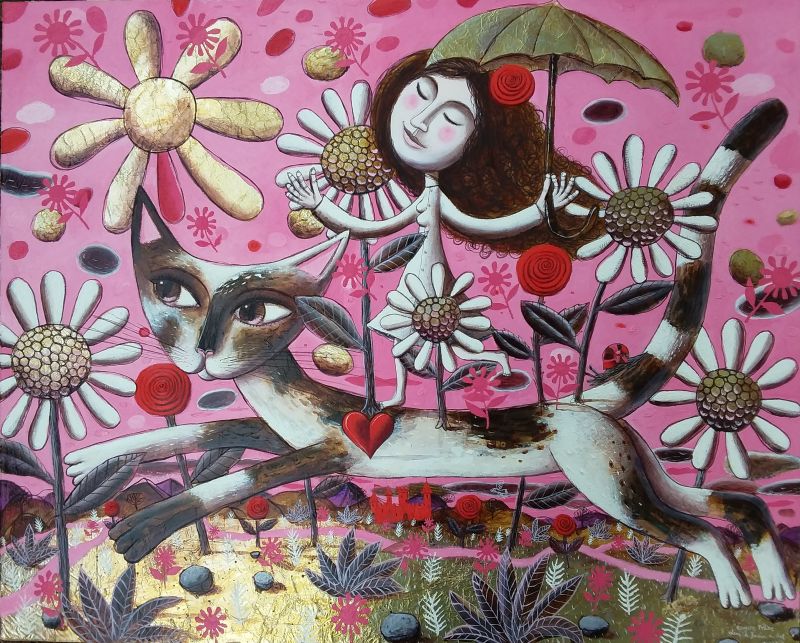 Christian Pendelio
Cat Rider In The Sky Garden, 2018
Oil on Canvas
100 x 81 cm
USD 4,800.00

Add to cart
Save for later

We deliver worldwide


A girl is riding a cat...strange cat in truth: flowers are growing on its back like a fur... The girl holds an umbrella to shelter herself from the rain, touching the sun with another hand. Umbrella is a symbol of protection and safe harbour, but sun has an opposite meaning of adventures and courage to break the ordinaries. The cat helps the girl to stay on the ground even though she wants to chase after the sun and adventures. We all are controversial creatures made of flesh and spirit, which always confront inside.