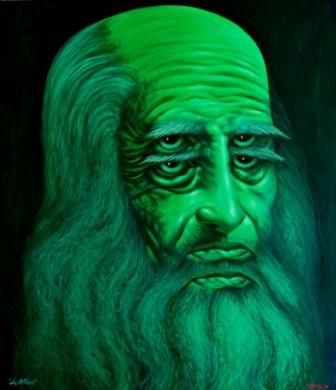 Nurkholis
Da Vinci as Alien
Acrylic on Canvas
150 x 130 cm
USD 1,100.00

Add to cart
Save for later

We deliver worldwide


Da Vinci live hundreds years ago and describe as a genius by many theory before the time. Facing his invention, young people amazed and curiouse in the same time. Da Vinci still keep mystery from past to future.
Several works of his have been sold at auction, including 'Body Figure' sold at Masterpiece Auction - Jakarta 'Treasures' in 2015.