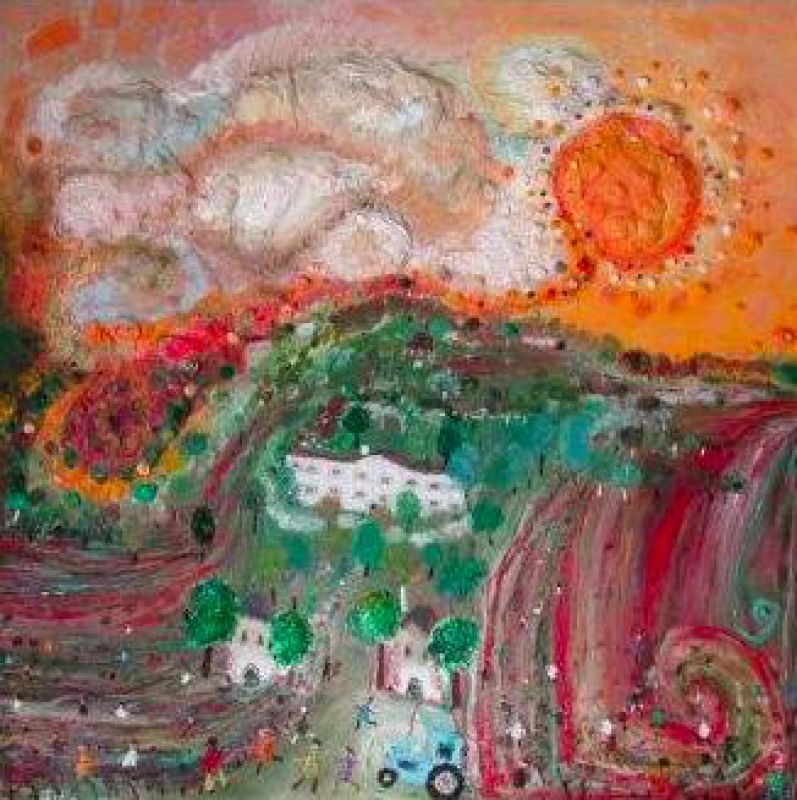 Eric Chomis
The Last Mouthful of Sunshine (La Derniere Gorgee De Soleil), 2009
Mixed Medium on Canvas
100 x 5 x 100 cm
USD 7,300.00

Add to cart
Save for later

We deliver worldwide


"I stay in this ancient house. It is in the middle of vineyards, in a sublime countryside. It is my source of happiness and I am lucky to live in this haven of peace." The peace that is mentioned is the relief one experiences at the close of a fulfilling, productive day. The colours used here are richer and heavier to showcase the transition between day fading into twilight. Not only does Chomis express a fantasy world through the use of colour, the poetic sensitivity in his work manifests in the way he uses his materials - by creating holes, bumps and textures, he makes use of the canvas in a unique manner. Just as the other paintings in this series reference a departure, this painting invites us to depart from the urban life we are used to and journey back to the innocence of our childhoods while we still can.