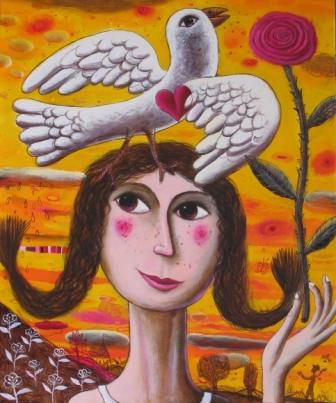 Christian Pendelio
The Smile Of The Hat-Bird Girl
Oil on Canvas
65 x 54 cm
USD 3,600.00

Add to cart
Save for later

We deliver worldwide


Human, animal and flora all come together in harmony in this vibrant work by French artist Christian Pendelio. A bird is perched on a girl's head, who simultaneously holds a rose that she uses as a scepter to her new 'hat'. The girl's reaction to his gentle creature is good-natured, as she displays a pleasant and comfortable smile on her face. The intensity of the brilliantly coloured sky in the background heightens the sense of fantasy that is created by the whimsical scene depicted. The other worldly scenes of Pendelio's works capture the viewers imagination, and he creates visual poetry through his symbolic representations.