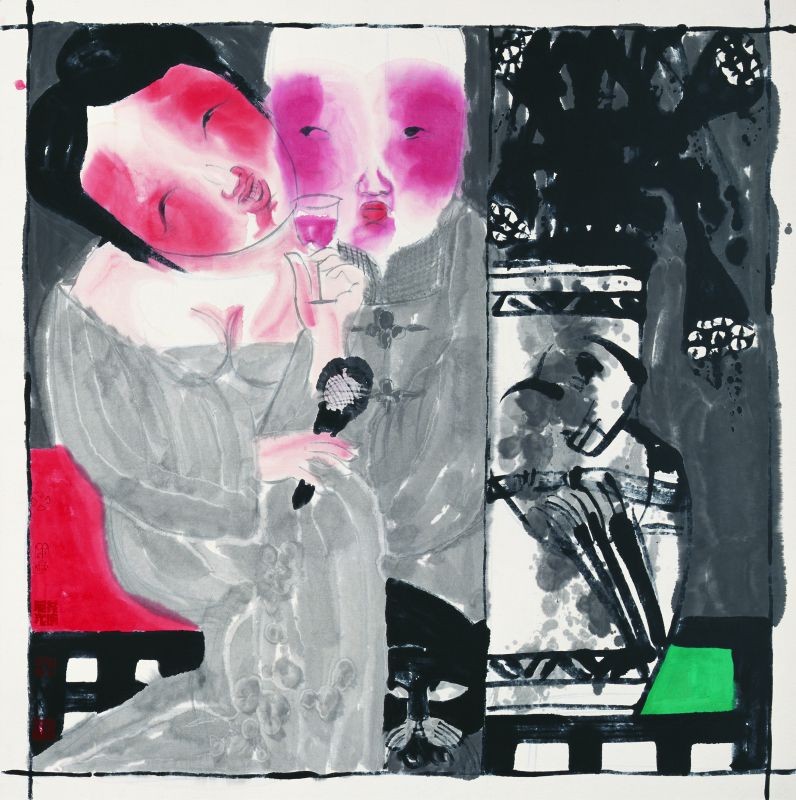 Tong Zhengang
Earthly 人间
Ink on Paper
124 x 124 cm
USD 21,800.00

Add to cart
Save for later

We deliver worldwide


Through extracting and purifying, Tong's paintings are converted to a new style. Form and content are undoubtedly allegories of leisure and happy life. He is bold enough to refuse logical things; he does not conform to the principle that all things should be recognizable in art. Things can be imaginative, randomly organized, edited and created in his perception. His works show the differences in class, space, reality; and the concepts and contents of these things are not steady. Tong re-edits all these things in daily life subjectively and displays to us through the relaxed grey tone.
He previously worked as an oilfield worker, instrument worker, and even a calligraphy teacher in Beijing Language University.