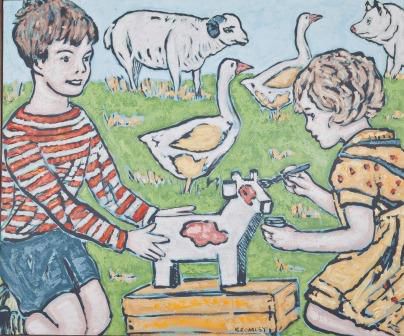 David Bromley
LP - Young Farmer
Oil on Canvas
150 x 180 cm
Enquire

Add to cart
Save for later

We deliver worldwide


Within the dream-like landscape of "Young Farmer", children are the central focus, creating impressions of the joy and innocence of childhood are ever-present. The composition is reminiscent of bygone days, filled with toys, pets and adventure. Similar to the artist's recent paintings of summers by the sea, a playful inquisitiveness that provokes fond memories of youth is revealed.
Along with his wife Yuge, he takes on a whole range of art-related projects - from interior design to planting gardens.