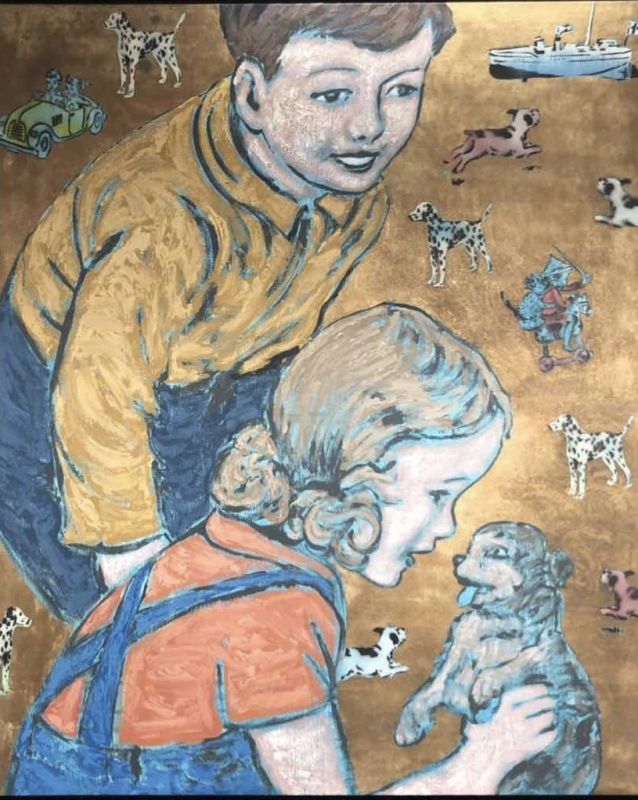 David Bromley
New Best Friend
Oil on Canvas
180 x 150 cm
USD 15,050.00

Add to cart
Save for later

We deliver worldwide


David Bromley paints vivid and passionate splashes of childhood, emphasizing on the adolescent years where he believes life is at its peak and its demands are at their strongest. Through his art, the artist dedicates himself to dismantle the boundaries between reality and fiction that people have built with time. The symbolism of Pop Art in David Bromley's work hit at the gregarious and effervescent nature of children, constructing a world of angelic faces evolving in imaginary background, fusing both worlds of existence and fantasy. His paintings tell stories about dreams, games, and imaginary friends with allegory of joy and innocence of childhood.
Along with his wife Yuge, he takes on a whole range of art-related projects - from interior design to planting gardens.