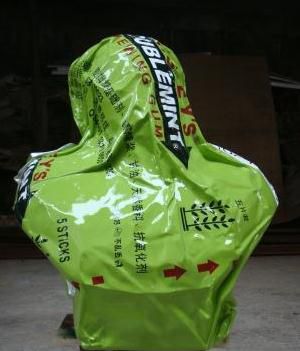 Jiao Xin Tao
Resurrection No. 2
Edition 1 of 4
Fiber Glass Resin
59 x 63 x 48 cm

USD 14,050.00

Add to cart
Save for later

We deliver worldwide


This series of Jiao Xin Tao's sculptures exhibits strong conceptual values as well as intense technical skills, perfecting the process of moulding and shaping over time which is one of the key reasons for the attractiveness of his works. The relationship between technical skills and art is actually akin to that of art and the body. Jiao makes use of materials such as fiberglass, bronze, and marble to shape his sculptures, painting them to realistic lengths. In Jiao's art works, we can see his methodologies in making grand proportions of seemingly small objects and delicately recreating the castaway objects. With delicate hand work and precise attention in execution and devotion to details, the amazing visual effect in his art is successfully achieved.
He personifies the objects we encounter in our lives, capturing their sadness and loneliness when we throw them away.