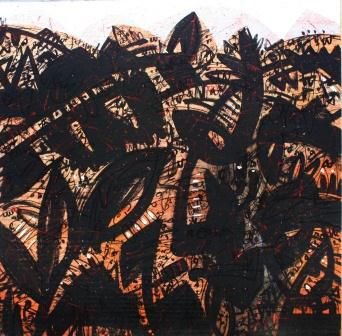 Dedy Sufriadi
World Under Series - Primitive Image # 2
Acrylic on Canvas
150 x 150 cm
Enquire

Add to cart
Save for later

We deliver worldwide


With bold strokes and weighted dark over a lighter background, Dedy explores the recesses of his mind to put forth an image that is reflective of our most primitive thought processes. Unrefined and crude, the strokes stray away from delicacy or grace and showcase a style that brings out the heavy emotions that the artist has put into his artwork. The strokes form obscure images that resemble primitive symbols as well, adding interpretive depth to this abstract exploration of expression.