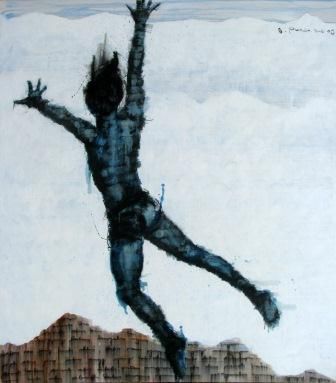 Ida Bagus Putu Purwa
Feel The Sky
Charcoal And Acrylic On Canvas
180 x 160 cm
USD 2,600.00

Add to cart
Save for later

We deliver worldwide


Purwa presents the feeling of a hunger for freedom through the body language of the male figure. The dynamic leap of the figure suggests a strong desire to break out of one's current position, to reach towards something higher. The athletic figure represents perfection and a tendency to position the body, which in fact is full of shortcomings.