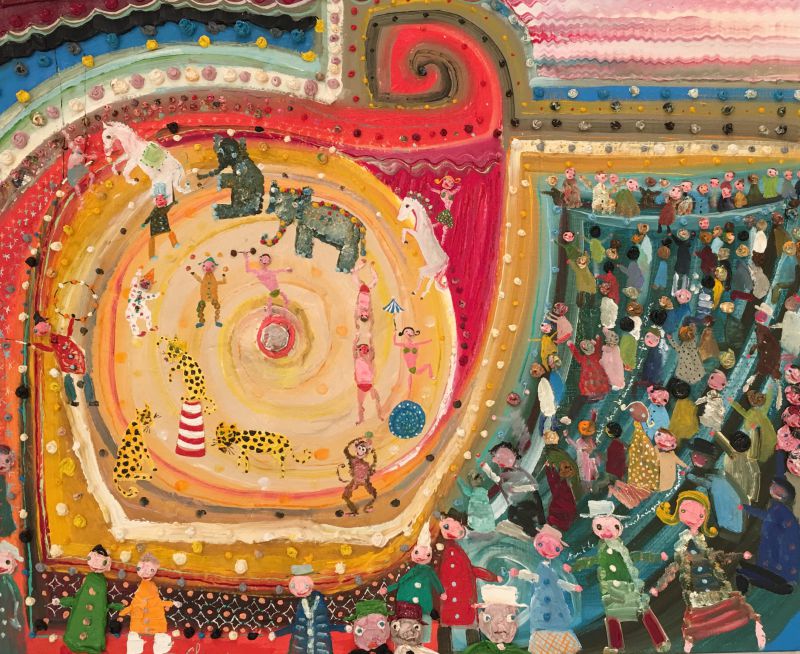 Eric Chomis
Explosion-Jumbled-Junk-Jives, 2009
Mixed Medium on Canvas
54 x 5 x 65 cm
USD 3,600.00

Add to cart
Save for later

We deliver worldwide


The characters portrayed have wide-eyed expressions and balls of paint are scattered across the surface of the canvas like free electrons. There is a euphoria that is present, a representation of the elixir of youth. The atmosphere is vibrant and dynamic, with the circus ring and spectators seeming to loom out of the canvas. One feels like a child again, absorbed in the vivid and captivating spectacle.