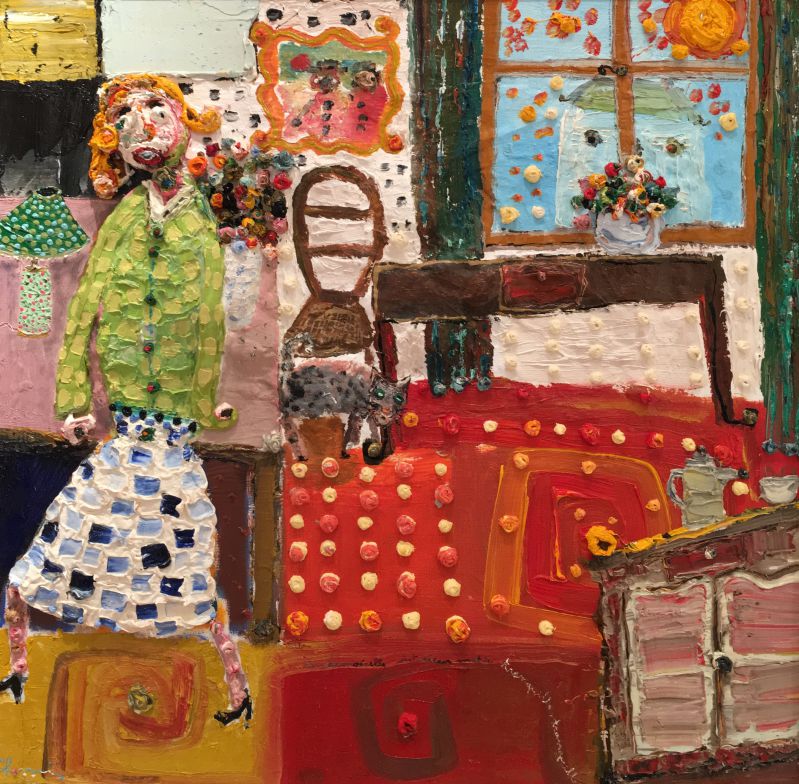 Eric Chomis
Inside Morning, Mademoiselle
Mixed Medium on Canvas
50 x 5 x 50 cm
USD 2,900.00

Add to cart
Save for later

We deliver worldwide


A serene and tranquil atmosphere pervades the painting. The character walks around in fancy dress while a barely visible cat frolics in the rays of the early morning sun. The street scene is visible from the window, brightly lit and indicative of a wonderful day ahead. Wandering around her home and taking in her familiar surroundings, the woman revels in the memories that each carefully procured household item holds for her.