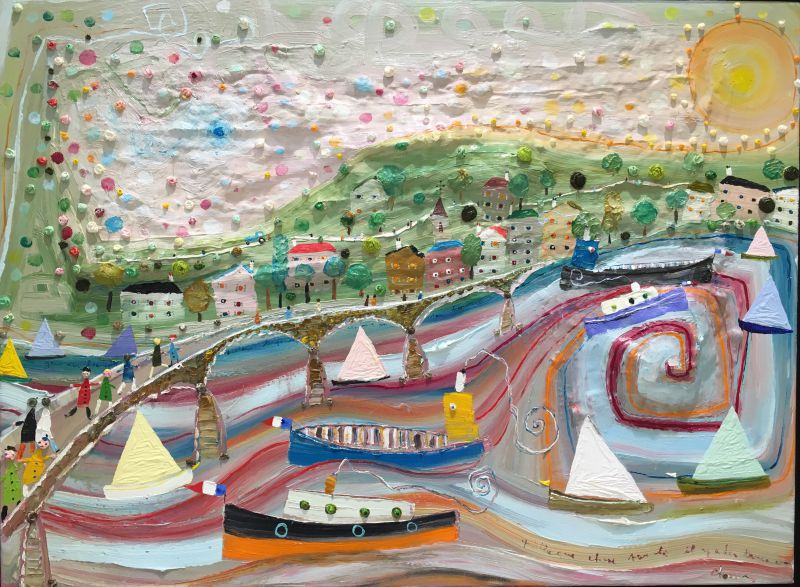 Eric Chomis
The Sun Makes its Sheep's Eyes
Mixed Medium on Canvas
60 x 5 x 81 cm
USD 5,100.00

Add to cart
Save for later

We deliver worldwide


The bank and the river expand and stretch outwards like a child awakening from an afternoon nap. The colors in this painting portray a tranquil, serene atmosphere. The boats move with the flow of the current in a reflection of the passage of time - triggering memories of our childhood. The countryside with its rolling green fields beckons us to gaze upon it, a desired break from the rush of the city.