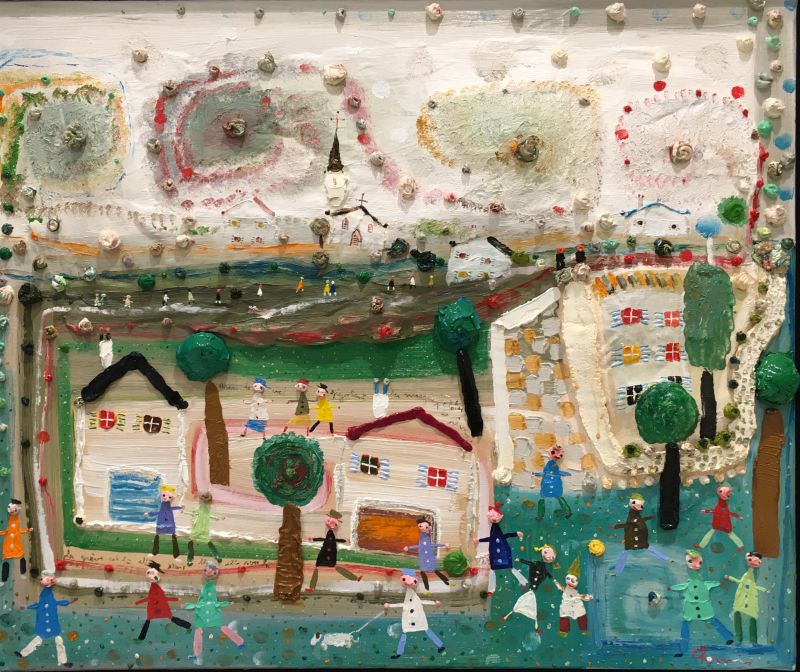 Eric Chomis
Twitch-Sky-Twitch
Mixed Medium on Canvas
46 x 5 x 55 cm
USD 2,900.00

Add to cart
Save for later

We deliver worldwide


The clouds dance in the sky in rhythm, irregular. The earth seems to keep ahold of them with a thread of clustered colored balloons. Traces of color link sky to earth. The little people, animated puppets, a recurring theme in the painting, are also part of the dance. They invite us to join them as long as we leave all our adult aspirations in the cloakroom.