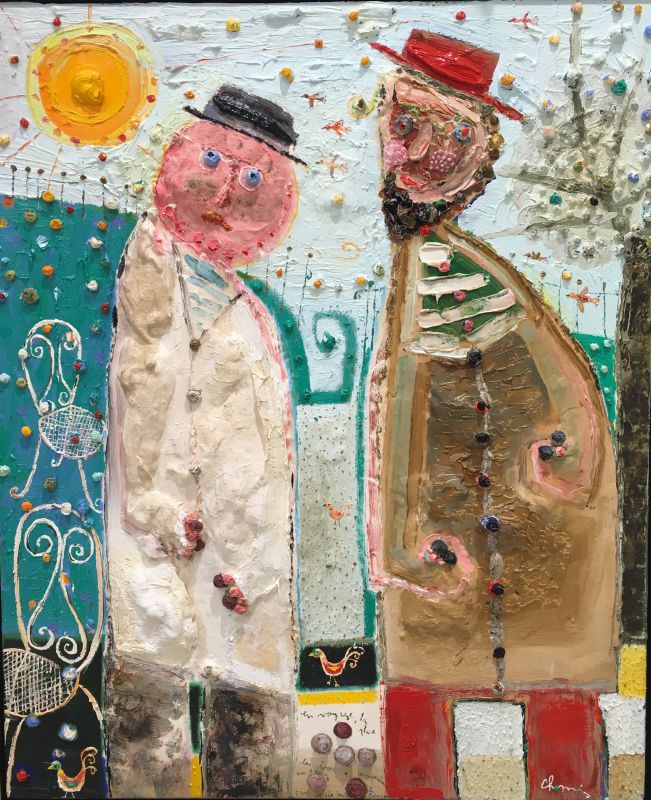 Eric Chomis
An Afternoon Bowling
Mixed Medium on Canvas
73 x 5 x 60 cm
USD 4,100.00

Add to cart
Save for later

We deliver worldwide


Each painting by Eric Chomis reflects an adventure of the imagination. The poetic sensitivity in his work transpires in the way he uses his art materials and by creating holes, bumps and blisters - he reveals a new way of using the canvas. His subjects are whimsical and dreamlike, filled with expression and exuding unique personality.